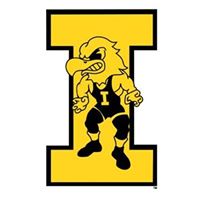 Former Iowa Wrestler Ned Shuck has been named as the new head wrestling coach at Bellarmine University.  Shuck has been an assistant coach for Army at West Point the last three seasons and the Associate Head Coach the past two seasons. Bellarmine made the move to Division I from Division II last season and is located in Louisville, Kentucky.  Bellarmine is in the Southern Conference and started their wrestling program in 2016. 
Shuck graduated with a degree in Elementary Education from the University of Iowa in 2005. As a member of the Iowa Hawkeye Wrestling program Shuck was a four-year letter winner and three-time Academic All-Big Ten selection.  In 2005 Shuck was awarded the J. Donald McPike Award for the highest GPA of any graduating Iowa Wrestling senior.
Shuck has had a successful coaching career.  Before having success at West Point, Shuck had been the head coach at UW-Whitewater where they placed in the top 25 every year at the D-III Championships and won two WIAC titles. Shuck was named the 2015 WIAC Coach of the Year.  Prior to UW-Whitewater, Shuck was the head coach of D-III Heidelberg in Ohio. While at Heidelberg they won back to back Ohio Athletic Conference (OAC) titles in 2013 and 2014 and Shuck was named the 2014 OAC Coach of the Year.  Shuck was also an assistant coach at Augsburg (2009-2011) and head coach of the Minnesota Storm Cadet Freestyle team (2009-2011).
Shuck is originally from Mapleton, Minnesota.
Congratulations and good luck to Iowa Hawkeye Ned Shuck as a Division I head wrestling coach at Bellarmine University.
It is great to be an Iowa Wrestling fan.
Go Hawks!