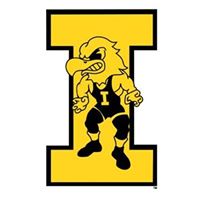 Thomas Gilman can add World Champ to the end of his name.  Gilman defeated Alireza Sarlak of Iran 5-3 in the finals to win the world title at 57kg at the 2021 World Freestyle Championships in Oslo, Norway.  Gilman, originally from Council Bluffs, Iowa, is the first Iowa Hawkeye since Bill Zadick in 2006 to win a World Freestyle title. Gilman becomes the fifth in Iowa Wrestling history to win a World title. 
Gilman stormed to the finals with a tech fall in the semifinals, a tech fall in the quarterfinals, and a fall in the opening round.  What a dominating performance for Gilman in capturing the world title.
Just weeks ago Gilman captured a Bronze in the Olympics in Japan and now a World title. Gilman won a World Silver at the 2017 World Championships.
As an Iowa Hawkeye Gilman was a three-time NCAA All American and was a National Finalist. 
Congratulations to Thomas Gilman for winning a world title.
Thomas Gilman – World Champ.
It is great to be an Iowa Wrestling fan.
Go Hawks!