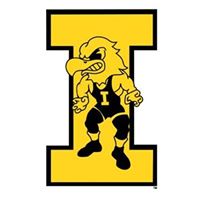 The Hawkeye Wrestling Club will host a pre meet social this Friday, January 7 before the Minnesota meet at Donnelly's Pub. Donnelly's is open all afternoon and the HWC event will begin at 5 PM. There will be food and drink specials, raffle prizes, and a shuttle to take you to and from Carver-Hawkeye Arena.
Donnelly's is located at 110 East College St in downtown Iowa City.
Iowa will face #10 Minnesota in a Big Ten dual meet at 8 PM CST Friday night in Carver-Hawkeye Arena.
It is great to be an Iowa Wrestling fan.
Go Hawks!