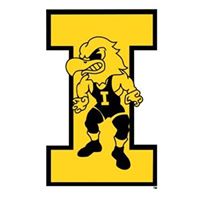 Tom Brands will be the guest speaker at the Johnson County I-Club Wrestling Lunch on Friday, February 4. Doors to the Feller Club Room in Carver-Hawkeye Arena will open at 11:30 AM and the program will begin at 12:10.
I have attended this event in the past and it was a good time and a packed house. I expect an even bigger crowd this year. Iowa Wrestling fans are excited.
Cost is $20 per person and $175 for a reserved table of eight. RSVP by January 28.
To reserve your tickets:
https://donate.givetoiowa.org/s/1773/alumni20/home.aspx?sid=1773&gid=2&pgid=1224&cid=3203&appealcode=GFWEB&sourcelunch2022=iclubweb
Contact Maria McCaw at mariamccaw@urbanacres.com for additional information.
It is great to be an Iowa Wrestling fan.
Go Hawks!