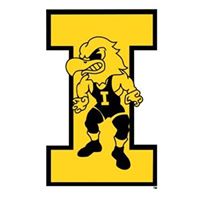 Cullan Schriever was named to the 2022 spring semester president's list for the University of Iowa. Schriever has been named for this honor in each of his two years at Iowa. He has also been named Academic All Big Ten and to the Dean's List.
The requirements for this honor is to have a 4.0 GPA as a full time student on all academic subjects for the 2021 fall semester.
Schriever was a three-time state champion and highly ranked recruit out of Mason City, Iowa in the Iowa Wrestling Recruiting Class of 2020. He will be a redshirt sophomore for the upcoming season.
Schriever looks to be the preseason favorite for the 133 lbs. varsity spot for the 2022-2023 Iowa Wrestling team.
Congratulations to Cullan Schriever for this honor.
Another example of Iowa Wrestling getting it done on the mat and in the classroom.
It is great to be an Iowa Wrestling fan.
Go Hawks!