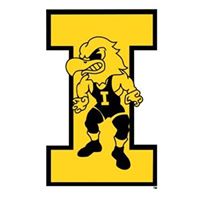 Incoming Iowa Wrestling recruit Ben Kueter (Iowa City, Iowa/City HS) will compete for Team USA at 97kg/213 lbs. at the U20 World Freestyle Championships on August 15-16. The action will take place at the Arena Armeets Sofia in Sofia, Bulgaria.
Kueter recently won Gold at the Pan American Championships in Oaxtepec, Mexico. This will be the first World Championships for Kueter representing Team USA.
Kueter committed to both Iowa Wrestling and Football last September. He is in the record breaking Iowa Wrestling Recruiting Class of 2023 that I have already called the best recruiting class in the history of Iowa Wrestling. 
The sky's the limit for this wrestler. I am looking forward to seeing how Kueter measures up against the best in the world. He looks to be more than ready to make a run at a World title. I like our chances.
Monday, August 15
Qualification Rounds – 3 AM 
Semifinals – 10 AM
Tuesday, August 16
Finals – 10 AM
*****All times listed are CST.
FloWrestling will have all of the wrestling available on their premium service.
Best of luck to Ben Kueter and all of Team USA. Bring home the Gold.
It is great to be an Iowa Wrestling fan.
Go Hawks!