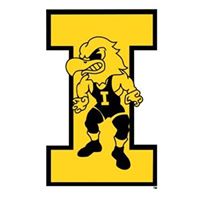 Wrestling fans, here is a great fundraiser that I want to promote. You can put a bid on an online auction for six different opportunities to have dinner with an Iowa Wrestling star or coach. All proceeds go to support Shelter House, the only Iowa City area homeless shelter.
From Shelter House:https://shelterhouseiowa.org/
There is a terrific opportunity that starts at Noon on Friday. Not one, not two, but five members of the Hawkeye wrestling team are each offering dinner for four with all proceeds benefiting Shelter House, the Iowa City area's only homeless shelter and housing services provider. But it gets better: Head Coach Tom Brands is offering the same.
There are six dinners available for auction, one with each: Coach Tom Brands, Spencer Lee, Tony Cassioppi, Jacob Warner, Max Murin, and Real Woods. So when was the last time YOU had dinner with a three-time NATIONAL CHAMPION? What about a conversation with an ALL-AMERICAN? Or sat down with Iowa Wrestling's MVP? 
Now you can do any of those things by bidding during Take Down Homelessness. Bidding opens at Noon this Friday, September 23 and closes at 11:59 pm on Friday, September 30. You can preview the auction here, bit.ly/takedownhomelessness, and spread the word!
You can also make a separate donation on the above website to Shelter House.
The Iowa wrestlers participating in the auction have already spent time at Shelter House on projects that have went real well. I ask that you do your part as an Iowa Wrestling fan and get the word out on this fundraiser for a great cause.
It is great to be an Iowa Wrestling fan.
Go Hawks!