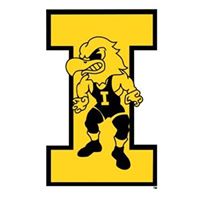 InterMat released their new rankings after the first full weekend of college wrestling. The top 4 is the same for both the Tournament and Dual Meet rankings: Penn State, Iowa, Missouri, and Ohio State.
The Hawks are led by #1 ranked Spencer Lee and #2 ranked Real Woods and Jacob Warner. Tony Cassioppi is ranked #4, Max Murin is #7 and Abe Assad at #8. 
Brody Teske took the mat for Iowa at 133 for a win in the season opener against Cal Baptist and is ranked #12. Patrick Kennedy is ranked #13 at the loaded weight of 165. I see Kennedy finishing as an All American this year.
Iowa is on the road with a dual meet at Army in West Point, New York on Thursday. On Friday the Hawks will compete in the Arm Bar at the Armory in Albany, New York with dual meets against Sacred Heart and Buffalo.
November 15 InterMat Rankings
125 Spencer Lee – #1
133 Brody Teske – #12
141 Real Woods – #2
149 Max Murin – #7
157 Cobe Siebrecht – NR
165 Patrick Kennedy – #13
174 Drake Rhodes – NR
184 Abe Assad – #8
197 Jacob Warner – #2
Hwt Tony Cassioppi – #4
Tournament
Penn State – 100

Iowa – 80

Missouri – 66

Ohio State – 60
Dual Meet
Penn State

Iowa

Missouri

Ohio State
Full rankings: https://intermatwrestle.com/rankings/college
It is great to be an Iowa Wrestling fan..
Go Hawks!