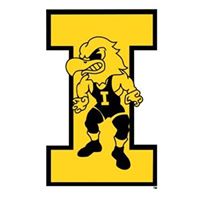 Incoming Iowa recruit Ryder Block has been chosen to represent the USA All-Star Team in the Pittsburgh Classic on Saturday, March 25. Block will face Tyler Kasak (Bethlehem Catholic) of the Pennsylvania All-Star team at 139 lbs. Kasek is a Penn State commit.
The Pittsburgh Classic will be held in the AHN Arena at Peters Township High School in McMurray, Pennsylvania. The USA All Stars-PA All Stars meet will begin at 5 PM CST and will be broadcast live on FloWrestling.
Block recently won his third state title with a career record of 159-1 for Waverly-Shell Rock. In the recent national rankings for MatScouts Block is ranked #2 at 138.
Block is in the outstanding Iowa Wrestling Recruiting Class of 2023.
Keyan Hernandez will compete at the NHSCA High School Nationals in Virginia Beach, Virginia on Friday-Sunday. The action begins at Noon Friday and the Finals are slated for 9 AM CST Sunday. All of the action can be found on the premium service of FloWrestling. 
Hernandez will be competing at 120 lbs. in the Junior class division. Hernandez recently won his third state title for Billings West (Montana) and is a member of the Iowa Wrestling Recruiting Class of 2024.
I will have a follow-up blog with results.
It is great to be an Iowa Wrestling fan.
Go Hawks!