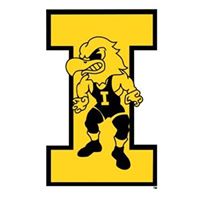 Iowa Wrestling held their annual awards banquet in the Feller Club Room in Carver-Hawkeye Arena this evening. NCAA Runner-Up Real Woods was named as the Mike Howard Most Valuable. Woods won a Big Ten title and had a great season for the Hawks.
Max Murin was named as the Most Dedicated and also shared the Most Courageous Award with Jacob Warner. Nelson Brands was named as the Most Improved.
Jacob Warner was awarded the J. Donald McPike, Sr. Award for the senior with the highest GPA.
Iowa placed second at the NCAA National Tournament last weekend in Tulsa, Oklahoma with six All-Americans.
2023 AWARD WINNERS
Mike Howard Most Valuable: Real Woods
Mike J. McGivern Award (Most Courageous): Max Murin, Jacob Warner
John and Dorothy Sill Award (Most Dedicated): Max Murin
Most Improved Award: Nelson Brands
J. Donald McPike, Sr., Award (High Senior GPA): Jacob Warner
Coaches Appreciation: Spencer Lee, Tony Cassioppi, Drake Rhodes

Most Pins Award: Tony Cassioppi (11)
All-American Award: Spencer Lee, Real Woods, Max Murin, Nelson Brands, Jacob Warner, Tony Cassioppi
It is great to be an Iowa Wrestling fan.
Go Hawks!