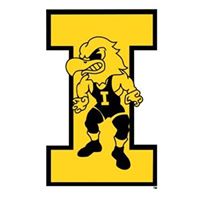 The Big Ten Wrestling Championships did not disappoint. The quality and quantity of top notch competition proved yet again that the Big Ten is the premiere wrestling conference in the country and by a large margin.
At the end of two days of intense wrestling Penn State won the team title over second place Iowa, 147-134.5. That team score for Iowa is impressive considering Iowa had two champs and a runner-up. Penn State had four champs and two runner-ups. More importantly Iowa qualified all ten wrestlers for Nationals.
Congratulations to Spencer Lee for being named as the Big Ten Tournament OW and the Big Ten Wrestler of the year. This is the third time that Lee has been named Big Ten Wrestler of the Year.
My main goal for Big Tens was for Iowa to qualify all ten wrestlers and to leave Big Tens healthy with no new injuries. As far as I know, mission accomplished. We qualified all ten weights and I did not notice any new injuries for Iowa wrestlers from the tournament  
A few stats really stood out to me. Iowa wrestled to or above their seed in eight of ten weights. Iowa also led the tournament with bonus points by a large margin. I really liked the way Iowa wrestlers kept working to score with bonus points in mind.
I had two favorite moves at Big Tens and they were both finishing a takedown. Patrick Kennedy finishing a takedown for the win in the semifinals was the best of his career to date. That finish showed real good patience, technique, and strength.
Nelson Brands takedown to win in OT in the Round of 12 would be great for a highlight film. That finish had some serious pop and horsepower involved. That takedown won the match and was an automatic qualifier for Nationals.
My last memory of Big Tens was important and one worth mentioning. Mark Ironside talked about how the entire program was behind the coaches for Cassioppi's third place match. Iowa Wrestling is a close-knit team.
The time between now and Nationals that begin on Thursday, March 16 will go fast for the wrestlers and slow for us fans. The hard work for strength and conditioning is pretty much done. Individual sessions that I call Magic Time in this blog over the years will be in play. Working on specific situations for technique will be worked on.
Our wrestlers look to be in great shape even by Iowa Wrestling standards. 
Upcoming schedule:
The At-Large bids will be announced later today.

Brackets will be released tomorrow (Wednesday)
I will release a blog after the brackets are announced.
I believe the Hawks are peaking at the right time and the best is yet to come for Iowa Wrestling.
Iowa Wrestling is my entertainment. I plan on being entertained on March 16, 17, and 18 for the NCAA National Wrestling Championships.
Let's get 'em in the middle.
NCAA Wrestling Championships in Tulsa, Oklahoma
Thursday, March 16
Session I – 11 AM
Session II – 6 PM
Friday, March 17
Quarterfinals – 10 AM
Semifinals – 7 PM
Saturday, march 18
Consolations – 10 AM
FInals – 6 PM
*All times listed are CST.
It is great to be an Iowa Wrestling fan.
Go Hawks!