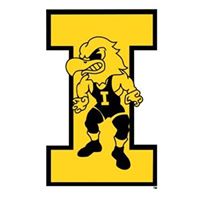 It is tournament time. The wrestling world will be focused on Tulsa, Oklahoma for the 2023 NCAA Wrestling Championships for the next three days. This weekend is what wrestling fans look forward to every year. The Iowa Hawkeyes enter Nationals with a full lineup with five Hawks seeded to become an All American.
125 – Spencer Lee #1
As I have been saying in this blog since his true freshman year, Spencer Lee is…Spencer Lee.
133 – Brody Teske #23
There was a change at 133 on Monday. Teske is now seeded #23 and will face #10 Lucas Byrd of Illinois in the first round. I have no doubt that Teske will be ready to go for this tournament. 
141 – Real Woods #1
Woods earned his #1 seed at 141. I liked his comments after winning a Big Ten title. He stated that he can wrestle better. I believe Woods will bring home the national title for Iowa.
149 – Max Murin #8
It is the last go for Murin. He has been to the Round of 12 before but came up short of becoming an All American. I believe Murin will make a way to get on the award stand Saturday night.
157 – Cobe Siebrecht #14
Siebrecht has stepped up and had a real good season in his first year on varsity. Siebrecht will face #19 Garret Model of Wisconsin in the first round. Siebrecht defeated Model 3-2 in the dual meet in Madison on January 22. 
165 – Patrick Kennedy #6
165 has to be considered the toughest weight in the tournament. Should seeds hold up there will be a rematch of the Big Ten semifinals with Amine of Michigan in the round of 16. Another potential rematch with Hamiti of Wisconsin in the quarterfinals. Kennedy will have to wrestle real well to become an All American in this loaded weight class.
174 – Nelson Brands #11
Nelson Brands will face #22 Alex Faison of North Carolina State in the first round. Brands looked good at Big Tens and looks to be wrestling the best of his career right now.
184 – Abe Assad #12
I really like the draw that Assad has to work with. Assad faces #21 Giuseppe Hoose of Buffalo in the first round. Assad beat Hoose by a 22-7 teck fall in the dual meet on November 18. In the round of 16 there is a potential rematch with Marcus Coleman of Iowa State. Coleman defeated Assad 3-2 in the dual meet on December 4. It would be great to see Assad get on a roll. 
197 – Jacob Warner #14
I really do not believe you could have asked for more than what Warner has for a bracket at 197. First round Warner will face Cameron Caffey of Michigan State. Warner won by a medical forfeit over Caffey in the fifth place match at Big Tens. In the round of 16 is a potential rematch with #3 Rocky Elam of Missouri. Elam defeated Warner in the NWCA All Star 8-6, OT on November 22. I stated in a preseason blog that if seeds held up that we would see Warner-Dean in the finals for a second straight year. The potential is there.
Hwt – Tony Cassioppi #4
I know that there is a lot of wrestling to be done before but I preferred that Cassioppi was on the side of Parris of Michigan. They could meet in the semifinals. Cass dropped the first match in the dual meet to Parris, 9-7. I am looking for a big tournament out of Tony Cassioppi. 
Iowa Wrestling is my entertainment. I plan on being entertained this weekend.
Let's get 'em in the middle. 
Brackets for 2023 NCAA Wrestling Championships:
https://www.ncaa.com/_flysystem/public-s3/images/2023/03/15/DI%20wrestling%20Brackets3.14v1.pdf
NCAA Wrestling Championships in Tulsa, Oklahoma
Thursday, March 16
Session I – 11 AM  ESPNU
Session II – 6 PM  ESPN
Friday, March 17
Quarterfinals – 11 AM  ESPNU
Semifinals – 7 PM  ESPN
Saturday, March 18
Consolations – 10 AM  ESPNU
FInals – 6 PM  ESPN
*All times listed are CST.
It is great to be an Iowa Wrestling fan.
Go Hawks!