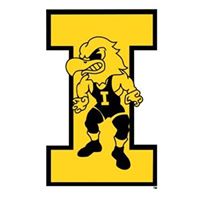 Cullan Schriever of the University of Iowa Wrestling program has been named to the College Sports Communicators At-Large Academic All-District team. Schriever now advances to the national ballot. To qualify a student athlete must maintain a minimum 3.5 GPA and compete in a minimum amount of competitions. 
Schriever has a 4.14 grade point average as a finance major. He has been named to the Dean's List three times, Academic All-Big Ten twice, and President's List twice.
Schriever is a redshirt sophomore from Mason City, Iowa. This past season Schriever was 11-6 and ranked as high as #13 in the country at 133 lbs. He is a three-time letterwinner for the Hawks.
That is impressive to compete at such a high level both on and off the mat while representing the University of Iowa.
Congratulations Cullan Schriever.
It is great to be an Iowa Wrestling fan.
Go Hawks!