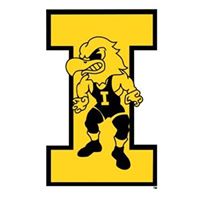 Isaiah Fenton of Burlington, Iowa was the final member of the Iowa Wrestling Recruiting Class of 2023 when he committed to the Hawks on May 16.
Fenton won a state title for Notre Dame this past season with a 39-0 record with 16 pins and 6 tech falls. He placed seventh at 152 in 2022 and had a 143-24 career record.
As a freshman Fenton was a state qualifier at 132 lbs. for Howell High School in New Jersey.
Fenton is listed at 157 on the new Iowa Wrestling roster.
Welcome aboard Isaiah Fenton.
It is great to be an Iowa Wrestling fan.
Go Hawks!