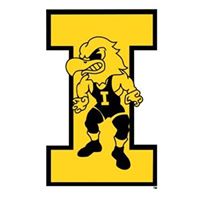 Incoming Iowa Wrestling recruit Angelo Ferrari looked great Saturday competing at Who's #1 at the University of Wisconsin-Parkside in Kenosha, Wisconsin. At 170 lbs. Ferrari defeated Ty Eise of Colorado, 5-1. College rules were used including the new 3-point takedown.
After a scoreless first period Ferrari started on top. After an escape Ferrari scored a takedown followed by 1:38 of riding time. In the third period Ferrari scored an escape for the 5-1 victory. This is the second year in a row that Ferrari has won at Who's #1.
In the new Flo rankings just released Ferrari is now ranked #1 at 170 and #3 in the P4P (Pound for Pound) list. Eise is ranked #2 at 170.
Ferrari was the #1 overall ranked recruit in the Class of 2024 by Flo last season. He committed to the University of Iowa on May 31. Last season Ferrari won a state title at 175 for Melissa High School in Texas. 
What a great future Angelo Ferrari has in the Black and Gold of Iowa Wrestling.
For the upcoming high school season as I have done for years I will post a blog on Friday morning letting you know where all of our incoming Hawkeye recruits are competing over the weekend and a Saturday night blog with results. 
It is great to be an Iowa Wrestling fan.
Go Hawks!