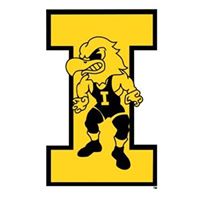 Alivia White committed to the Iowa Hawkeyes last November. Her resume is impressive.
White was a three-time state champion for Marysville Pilchuck HS in Marysville, Washington. This past season she was 33-0 with 33 pins and had a career record of 113-2. The state tournament was canceled in 2021 to prevent a possible fourth state title.  
White was named as the Marysville Pilchuck Outstanding Wrestler all four years of high school and received the NWCA/USMC High School Scholar All-American award.
At Junior Nationals in Fargo White was a three-time All American placing fourth in 2021, second in 2022, and seventh in 2023 as well as placing twice at U20 World Team Trials.
White was named for the Tricia Saunders High School Excellence Award for the state of Washington and also the West Region of Washington, Alaska, Arizona, California, Hawaii, Idaho, Montana, Nevada, Oregon, Utah, and Wyoming.
In the final National Girls High School Rankings White was listed at #2 in the country at 180 lbs. and #24 in the overall Pound-For-Pound ranking.
On the new roster for Iowa Women's Wrestling, White is listed at 191 lbs.
With the background that Alivia White is bringing to the program you have to believe she will have a successful career as an Iowa Hawkeye. 
Welcome aboard Alivia White.
It is great to be an Iowa Wrestling fan.
Go Hawks!