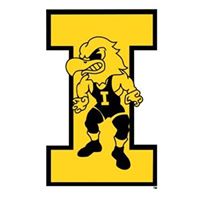 On May 28 Joey Cruz announced that he was transferring to the University of Iowa. Cruz competed at Oklahoma last year and will have four years of eligibility remaining.
Last season Cruz was 2-2 as a true freshman at 125. His only competition was the Michigan State Open.
Originally from Fresno, California Cruz was ranked #1 in the country at 113 lbs. and #52 overall by MatScouts in the Class of 2022.
Cruz was an undefeated state champ as a senior and placed third as a freshman and second as a sophomore. California did not have a state tournament in 2021.
Cruz has been an elite wrestler throughout his high school career and has an impressive resume. Cruz is being projected as a career 125 lbs. wrestler and has a lot of potential as an Iowa Hawkeye. 
It is great to be an Iowa Wrestling fan.
Go Hawks!