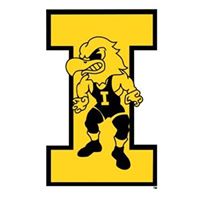 The college wrestling recruiting season is here. College wrestling programs have already been hosting recruits for home football games. The combination of recruiting and anticipation for the upcoming season make this a great time of year to be an Iowa Wrestling fan.
I want to take a look at some upcoming dates in the college wrestling recruiting world. 
There are two real big competitions for recruiting every fall in Who's #1 and Super 32. Who's #1 was early this year when they had it over Labor Day weekend. Incoming Iowa Hawkeye recruit Angelo Ferrari was impressive for the second year in a row at Who's #1 to win his match and solidify his place as #1 in the country at 170 lbs.
Super 32 is the biggest tournament of the year for recruiting in my opinion. Even over Fargo. Topflight wrestlers from around the country will be competing at Super 32 Challenge in Greensboro, North Carolina on October 21-22. Wrestlers will be competing in folkstyle and at a high level.
Qualifying tournaments have already begun across the country for Super 32. I have been covering incoming Iowa recruits competing at Super 32 for years. 
Verbal commitments are nice but nothing is official until the recruit signs on the dotted line so to speak. The National Letter of Intent Signing Day for the Recruiting Class of 2024 is on Wednesday, November 8. That is always a big day for me.
No doubt Iowa will host recruits over the upcoming weekends. There is always one weekend that has the big numbers of recruits that result in verbal commitments. 
As I have done for years, once a recruit commits to the Hawks I will post all of their matches in the high school and freestyle season right here on my blog.
Let the recruiting games begin.
Super 32 – October 21-22
National Letter of Intent Signing Day for the Class of 2024 – Wednesday, November 8
It is great to be an Iowa Wrestling fan.
Go Hawks!