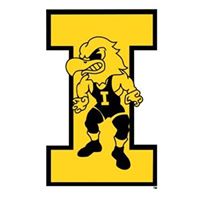 10 members of the Iowa Wrestling team will be competing at the Lindenwood Open on Saturday in St. Charles, Missouri in a 44-team field. 
Wrestling begins at 9 AM CST and will run straight through. 
TrackWrestling will provide coverage of the tournament.
Lindenwood Open
Joey Cruz – 125
Caleb Rathjen – 149
Joel Jesuroga – 149
Koye Grebel – 149
Carter Martinson – 157
Isaiah Fenton – 157
Carson Martinson – 165
Drake Rhodes – 165
Easton Fleshman – Hwt
Gage Marty – Hwt
Koye Grebel and Isaiah Fenton are competing in the Black Division Fresh/Soph and the remaining Hawkeyes will be in the Gold Division.
I will have a follow up blog with results.
It is great to be an Iowa Wrestling fan.
Go Hawks!