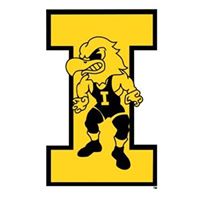 We have a huge weekend of wrestling coming up next week. The U.S. Senior Men's Open will be in Las Vegas on Thursday and Friday, April 27-28 at the South Point Hotel and Casino. This is the first step in determining Team USA for the 2023 Senior World Freestyle Championships in Belgrade, Serbia on September 16-24.
Iowa Wrestling will be well represented with current, former, and incoming Hawks.
Spencer Lee is registered at 57 KG. Lee is a three-time World champ in the Cadet and Junior division. The only freestyle competition Lee has had since winning a Junior World Freestyle title in 2016 was when he won the senior men's national title in 2019.
Current Iowa Hawkeyes Cullan Schriever (61 KG) and Nelson Brands (79 KG) are registered. 
Former Hawks Michael Kemerer (79 KG) and Dan Erekson (125 KG) are registered to compete.
Incoming recruit Ben Kueter is listed at 97 KG. Kueter just completed his high school wrestling career at City High (Iowa City) as an undefeated four-time state champ. He won a Junior World Freestyle title last summer in Sophie, Bulgaria at 97 kg/213 lbs.
Kueter is currently ranked #4 at 97 KG in the American Men's Freestyle Rankings. Kueter is in the outstanding Iowa Wrestling Recruiting Class of 2023.
FloWrestling will provide a live stream of the U.S. Open on their premium service.
The following list of wrestlers have registered for the U.S. Open as of April 20:
Spencer Lee – 57 KG
Austin DeSanto – 61 KG
Cullan Schriever – 61 KG
Pat Lugo – 65 KG
Kaleb Young – 74 KG
Alex Marinelli – 79 KG
Nelson Brands – 79 KG
Michael Kemerer – 79 KG
Ben Kueter – 97 KG
Dan Erekson – 125 KG 
It is great to be an Iowa Wrestling fan.
Go Hawks!