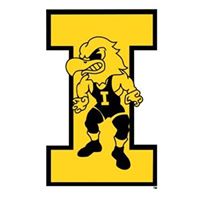 The first college rankings of the year are on the board from InterMat. Rankings this time of year? Gotta love it. The upcoming 2022-2023 college wrestling season is something to look forward to as an Iowa Wrestling fan. 
The headline of the upcoming season will be the return of Spencer Lee as he pursues his fourth NCAA title. An online picture this spring showed Lee looking bigger and stronger. His return at 125 will be a huge boost for the Hawks.
Iowa lost a lot of seniors that graduated from last year's team. The Iowa room is full of talented wrestlers and more are on the way for recruits. 
There is a lot to look forward to for the new season. The Iowa Women's team will begin this year with their first year of official competition to begin next season. Add in that ground was broke on the new Iowa Wrestling facility last week, "The greatest wrestling training facility…in the world" and there is a lot to be excited about.
A quick look at the rankings shows Iowa at #2. That is never the goal for Iowa Wrestling but for a reloading year that is a pretty darned good place to start. The combination of a strong core of returning All Americans, elite recruits, and the addition of Real Woods will make the Hawks a title contender this year. 
The most open weight for Iowa is 157. I look for a dogfight for this starting spot that may not be decided until Big Tens. Whoever emerges at this weight will be scoring points at Nationals for the Hawks.
I am especially looking forward to the emergence of Patrick Kennedy at 165. This weight has the potential to be nothing short of epic with the level of competition. I mean one of the best weight classes of all-time type of epic. 
The potential showdown with NCAA champ David Carr in the Iowa-Iowa State dual meet in December will let us know pretty quickly where Kennedy is at on the national scene at a very loaded weight.
The BOK Center in Tulsa, Oklahoma will host the 2023 NCAA National Wrestling Championships on March 16-18.
I am always saying that Iowa Wrestling is my entertainment. I plan on being entertained this season.
Let's get 'em in the middle.
InterMat rankings
Tournament:
Penn State – 99 points

Iowa – 73

Arizona State – 63.5

Ohio State – 59
Dual meet:
Penn State

Iowa

Oklahoma State

Missouri
125 – Spencer Lee: #1
133 – Cullan Shriever: #14
141 – Real Woods: #2
149 – Max Murin: #8
157 – Bretli Reyna: #33
165 – Patrick Kennedy: #17
174 – Nelson Brands: #16
184 – Abe Assad: #13
197 – Jacob Warner: #3
Hwt – Tony Cassioppi: #4
Complete Intermat Rankings: https://intermatwrestle.com/rankings/college/125?
It is great to be an Iowa Wrestling fan.
Go Hawks!