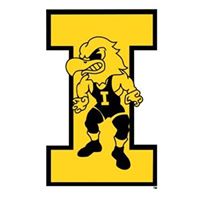 The East Stroudsberg Women's Wrestling program had a press release stating they will host the Iowa Hawkeyes on Saturday, November 4. The dual meet will be at 4 PM CST at Koehler Fieldhouse in East Stroudsburg, Pennsylvania.
I would say there is a good chance this will be the season opener and the first official competition in the history of the Iowa Women's Wrestling program. I will post the upcoming schedule as soon as I have it.
The following day on Sunday, November 5 East Stroudsberg will host the ESU Open. I could see the entire Iowa team competing at this Open.
The University of Iowa is the first Power 5 Conference member to have a women's wrestling program.
Iowa will have a stacked lineup that will be fun to watch.
As a fan I am looking forward to the upcoming season of Iowa Women's Wrestling. I will keep you up to date on the new program right here on my Iowa Wrestling Fan Blog.
It is great to be an Iowa Wrestling fan.
Go Hawks!