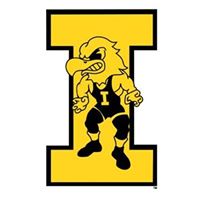 When is the best time to talk about Iowa Wrestling Recruiting?  All of the time. Recruiting is a big reason why I have my Iowa Wrestling Fan Blog and Podcast.  I always want to know who the next Iowa Wrestling legend is going to be. The Hawks have been on such a roll lately with recruiting it has been a challenge to try and keep up.  Between incoming recruits and two key transfers, Iowa Wrestling has had an outstanding run since the end of the season.
There has been changes to the dates involved with recruiting.  July 1 used to be the date when coaches could make an official in-house visit with a recruit for the upcoming senior class and talk about scholarship money.  July 1 is no longer a date for anything to do with recruiting. Here is a list of dates for us to take a look at.
August 1 – The first day that colleges can make an official scholarship offer in writing to the Recruiting Class of 2019.

September 1 – The first day that college wrestling programs can make an in-house visit with the Recruiting Class of 2020.

November 14 – National Letter of Intent Signing Day for the Class of 2019.
I have compiled what I will call my "Wish List" for recruiting.  These are wrestlers that I have been following for over the last year or more that I believe have what you want out of an Iowa Hawkeye wrestler.
Class of 2019  
Zach Glazier, Alber Lea, MN 170/182.  Iowa recently received a verbal commitment from Zach Glazier of Albert Lea, MN.  Glazier was a target recruit that Iowa went after real hard. Glazier is projected to compete at 174/184 in college.  https://iowawrestlingblog.com/2018/06/glazier-is-a-hawk/
Abe Assad, Carol Stream, IL (Glenbard North HS), 170/182.  Asad is to hottest recruit right now in the Class of 2019 as he is shooting up the recruiting boards.  Asad was very impressive in capturing a Bronze at the Cadet World Freestyle Championships this week. Asad won the Conflict at Carver last October so he is familiar with Carver Hawkeye Arena.  Being a member of Izzy Style makes him an even bigger recruit. Asad is my pick as the top target for Iowa in the Class of 2019.
Brevin Balmeceda, Homestead, FL (South Dade HS) 152.  Balmaceda is ranked as the number one recruit at 152 in the country.  Already a three-time state champion, he is also a three-time NHSCA National champion.  Winning the Super 32 last fall was a defining win as well. From the same high school as current Hawkeye Patricio Lugo, Balmaceda is the son of South Dade head coach Vic Balmaceda.  In a USA Today article in January, Balmaceda had his Top 5 of Ohio State, NC State, Oklahoma State, Virginia Tech, and Iowa.     http://usatodayhss.com/2018/brevin-balmeceda-wrestling-south-dade
Class of 2020
Patrick Kennedy, Kasson-Mantorville, MN, 170/182. This top recruit gave a verbal commitment to Iowa in June.  Iowa really wanted Kennedy and have him projected at 165/174 in the future. Kennedy is an outstanding start to what should be a great recruiting class in a very talented and deep class.   https://iowawrestlingblog.com/2018/06/kennedy-commits-to-iowa/
Robert Howard, Bergen Catholic High School, New Jersey 120.  Howard is at the top of every publication that I have seen as the best wrestler in the country at 120 lbs.  Just this week Howard competed in his second straight Cadet World Freestyle Championships. This guy is real tough and from one of the top high school wrestling programs in the country.  Howard is the total package that will be a real fan favorite in college.  A recruiting pitch for Iowa to say they are recruiting for Spencer Lee's replacement at 125 lbs. Should be an attention getter.
Dustin Plott, Tuttle, OK 160.  Plott is at the top of every list as the best 160 lbs. wrestler in the country.  Plott had success against the top high school wrestlers in the country and even college freshman as a high school sophomore.  Every college program in the country wants this guy. Iowa did have success in signing Mark Perry in 2003 out of Stillwater, OK.
Thayne Lawrence, (Frazier HS) Perryopolis, PA, 160.  This is my gem that I found in 2017. While following incoming Iowa recruit Max Murin for my blog, I saw that he had a rare close match late in the season. A little digging and I saw that wrestler was Thayne Lawrence, a freshman.  I have been following this guy's career since. After placing at 138 as a freshman at a loaded weight class, Lawrence went up to 152 and became the first state champion ever for Frazier High School. This guy is getting better in leaps and bounds and is also academic all-state.  In my opinion, Thayne Lawrence is a must get for Iowa Wrestling.
Cullan Schriever, Mason City, Iowa 113 lbs.  Schriever won his second state title at 106 this past winter and won a Cadet Freestyle National title in 2016. As the top college recruit in Iowa, this wrestler will be recruited by a lot of the top midwest and national programs.  As with Howard, Iowa can say they are looking for the successor to Spencer Lee at 125.
Cael Happel, Lisbon, Iowa 126.  Happel is another in a long line of great wrestlers to come out of my hometown of Lisbon, Iowa.  Happel won a state title as a freshman at 113 and last season at 120. I also stated in a blog that Happel was the best freshman wrestler that I have ever seen at Lisbon, and I have seen them all.  I do not know what weight Happel will be at this season because his weight training is taking shape. Happel is a very hard worker and has all of the tools to make it in the big time of D-I college wrestling.  
Class of 2021
Brandon Hoselton, (Prairie Central) Genoa, IL 195.  I am a real big fan of this wrestler. Hoselton is from a wrestling family and they have The Compound to work out in for a wrestling club that is impressive and is run by Brandon's dad.  Hoselton had only one loss in capturing a state title last season as a freshman. Elite recruits for 197 are few and far between. This is an elite recruit. I have it figured out that Hoselton will be a true freshman when Jacob Warner is a redshirt senior.  Possibility of the Hawks having 197 manned by central Illinois products for eight straight years.
Paddy Gallagher, Cleveland, OH (St. Eds HS) 152.  I had definitely heard of this wrestler before I saw him in April at the Iowa Wrestling Camp.  After seeing him compete in the practice room, it was very easy for me to see that this is an elite recruit.  Gallagher placed eighth at the UWW Cadet World Team Trials at a loaded weight class…as an eighth grader. This past season, Gallagher placed third as a freshman at 152 in Ohio.  This is one strong and talented wrestler that will only get better in the legendary St. Ed's program. Big time recruit. Wrestling fans, will will hear the name Paddy Gallagher a lot in the future.  
Drake Ayala, Ft. Dodge, Iowa 106.  Ayala placed second to fellow recruiting prospect Cullan Schriever of Mason City in the 106 lbs. 3A finals this past season.  Ayala is from a very good high school program that has been putting out a lot of D-I recruits recently. When a wrestler is from Ft. Dodge, Iowa, you can count on them being tough.  A lot of potential here for Ayala as he grows and develops into an elite recruit.
Class of 2022
Robert Avila, Lisbon, Iowa  132. How can I have a recruit on this list that just finished up the eighth grade?  Because he is that tough and from my hometown of Lisbon, Iowa. Avila won an Iowa AAU State title and a USA Wrestling Folkstyle National title at 126 this year.  Avila has already beat several very good high school wrestlers. At Cadet Freestyle Duals in Spokane, WA, Avila defeated Teague Travis of Missouri who is ranked seventh in the country at 126 in the recently released rankings.  That will get a recruiter's attention. Avila has all of the tools of aggression, technique, and an attacking style that Iowa fans love. Wrestling for Brad Smith, the Lisbon staff, and working out with Cael Happel will help develop Avila into an elite recruit.  Sky is the limit.
I know there are a lot of very talented recruits out there.  This is a place to start and a list of wrestlers that I am keeping an eye on.
For more on these recruits, check out my Iowa Wrestling Fan Podcast #22.  https://soundcloud.com/todd-conner-349810518
It is great to be an Iowa Wrestling fan.
Go Hawks!